Search the Plant and Flower Guide:
Loading
Peony Flower
Peony Flowers – Flowers of the month of May!
Around here, these stunning flowers started blooming during the last 10 days of May. This year, on May 27th people celebrate Pentecost. And we actually call this flower "Pentecost Flower". In English, this gorgeous flowering plant is sometimes called peony rose, because the flowers resemble those of a rose.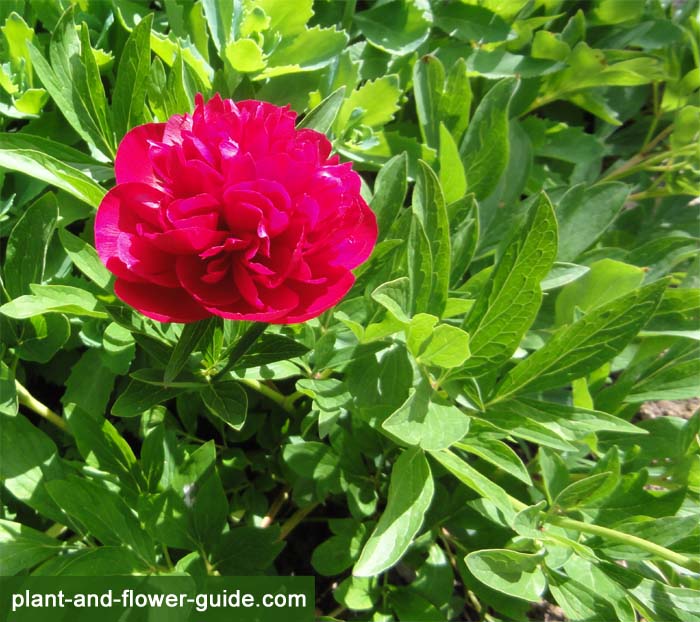 Peonies are truly regal flowers! Their big, showy and fragrant flowers boost the looks of your outdoor area! If you live in a temperate region and do not have these flowers already planted, you should definitely give it a try!
The blossoms are stunningly beautiful! The petals are red, white, rose or yellow coloured. The flowers are either single or filled. The foliage is deep green and is a nice contrast to the intense coloured flowers!
Peonies do not only look terrific, they also emit a lovely, sweet scent! In general, double-filled flowers are more fragrant than single-filled flowers, but exceptions exist.
Peonies are ideal and very popular decorating flowers, especially at weddings and anniversaries.
Tip: You can store the flowers for a couple of weeks (3 weeks or maybe more) in a cold storage (for instance in a fridge). This is a very useful solution when you have a celebration occasion that is set after the blooming time of the peonies. Cut the flowers (it is best to cut them before they open), remove the leaves and place them in water before putting them in the fridge.
Peonies are highly valued wedding flowers! Peony bridal bouquets are real eye-catchers! And they also make festive centrepiece decorations!
Does the bride love peonies? Why not present her a themed gift basket. A peony basket or a peony gift box filled with peony goodies would be very fitting!
Tip: A peony basket could be filled with: peony perfume like the Angel peony perfume or pink peony perfume, peony body lotion, peony shower cream, peony body cream, peony perfume oil, white peony tea and white peony tea extract.
Such themed gift basket also make excellent Mothers Day gifts for moms that adore peony flowers!

Return from Peony Flower to Flowers of the Month
Return from Peony Flower to Homepage