Search the Plant and Flower Guide:
Loading
Hyacinth Flower
We had a wonderful sunny Easter and hyacinth flowers are now seen everywhere! It amazes me every year: The winter ends and nature is still dull. But suddenly, after only a few sunny and warmer days nature seems to explode. Suddenly everything is growing and blooming. And it seems to happen so sudden that the process cannot really be observed.
And so is it with the hyacinths. Out of the blue they were flowering everywhere together with other spring flowers!
Yet, I don't know exactly what it is with these flowers, but actually I don't really like them. I don't know why, somehow they seem to be too perfect, too fancy and maybe a bit stiff?
Anyway, even if I don't like this flower too much, it still deserves to be written about and to have its own webpage and pictures published as well.
Hyacinths belong to the family Hyacinthaceae. Other genera belonging to this family include other popular garden flowers: the grape hyacinth, the squill and the bluebell.
The flower is native to the Middle East and along the Mediterranean shores. There are many different coloured cultivars, which mainly had been cultivated in the Netherlands during the 18th century.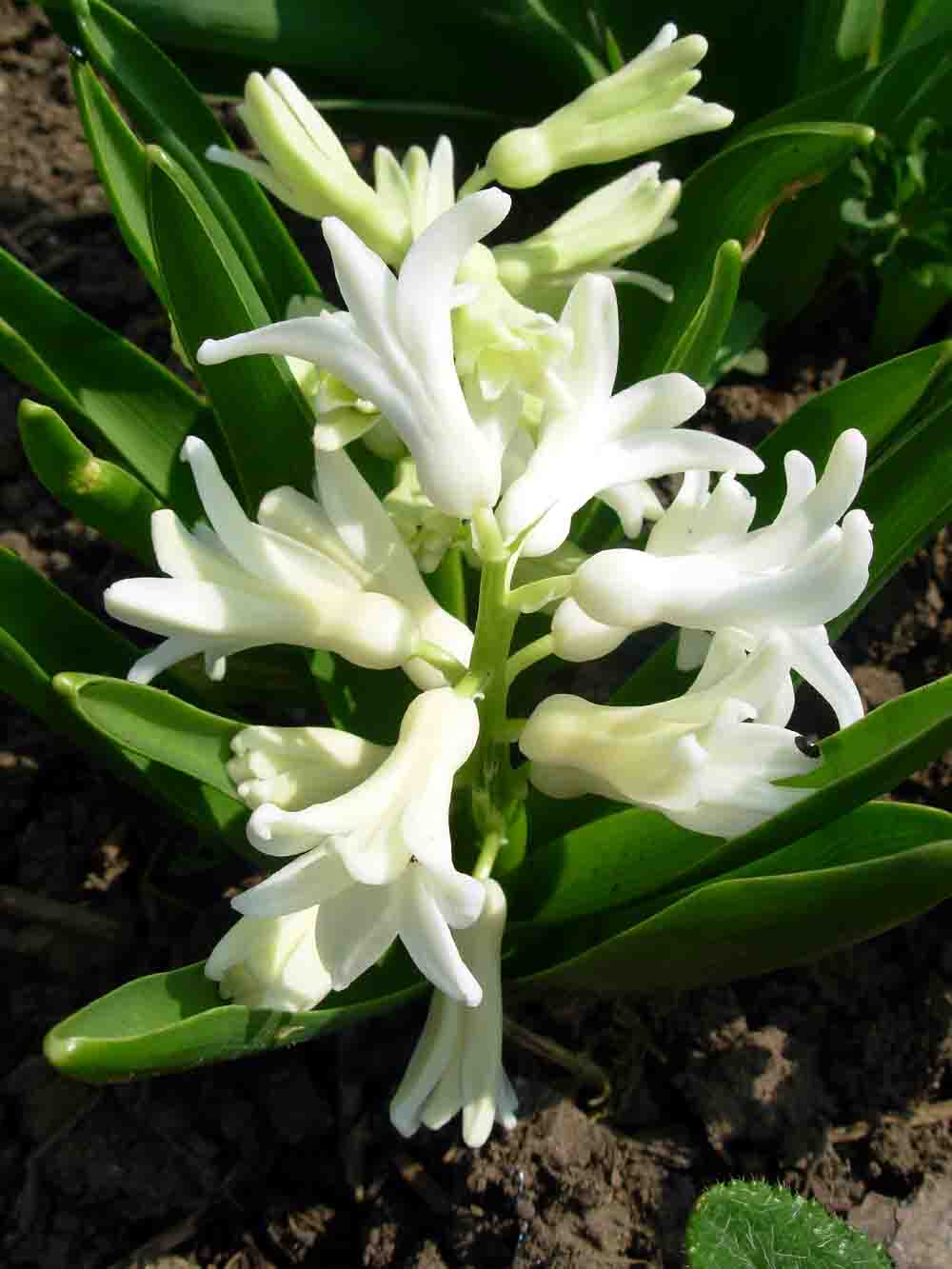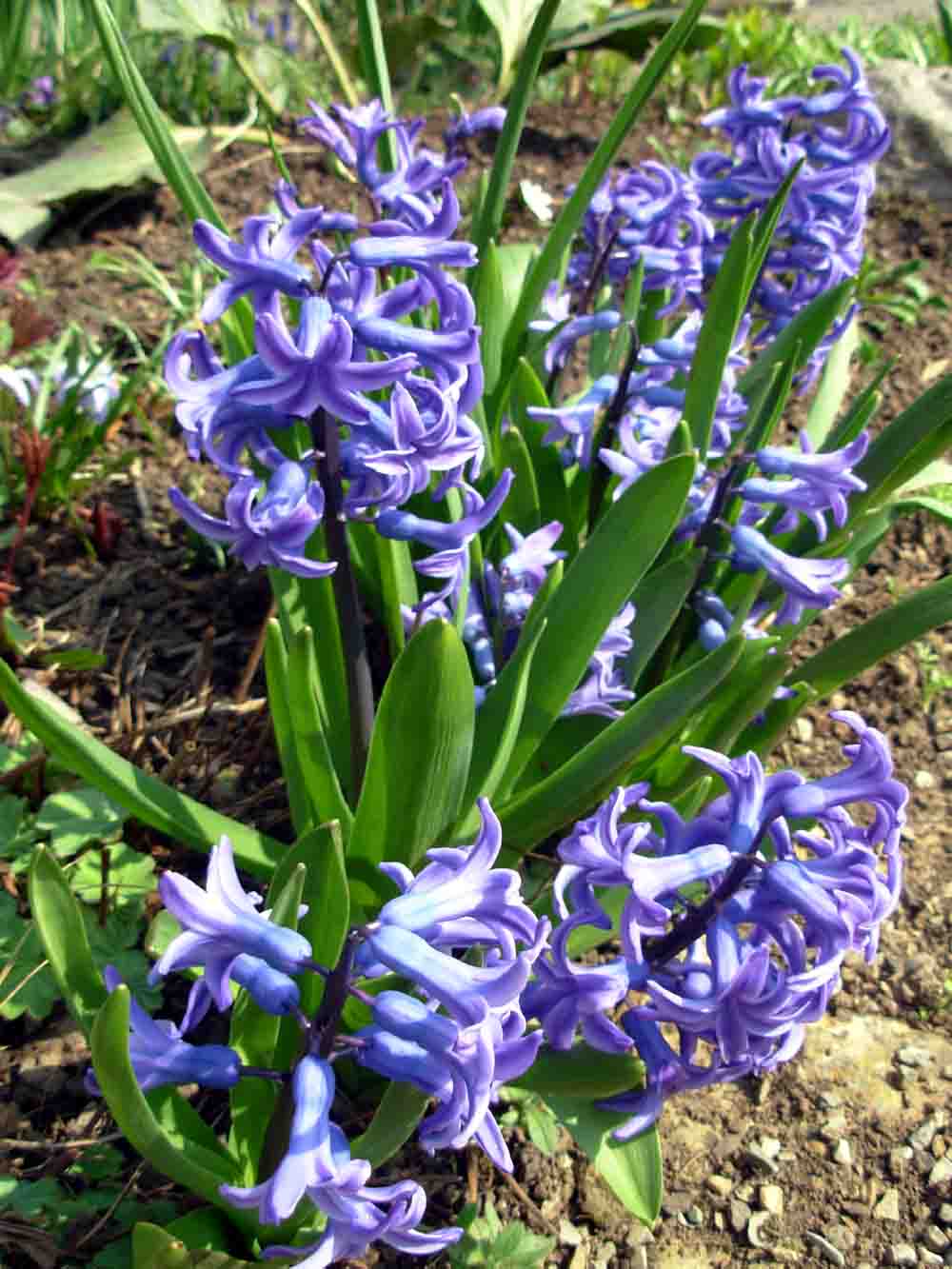 It is important to deadhead the flower when the flower period is over. This ensures that the plant gets enough energy for new growth. Usually I leave the bulbs in the ground and can enjoy the flowers the next year (even though I'm not too crazy about this plant, but on the other hand it has a really lovely smell!).
Did you know? March 7th is the World Hyacinth Day.

Return from Hyacinth Flower to Flowers
Return from Hyacinth Flower Homepage